News - Press Area
Details

Hits: 2348
Interactive Digital Lectern: promote and present your clothing items. Surprise, amaze, tell them a story in your store.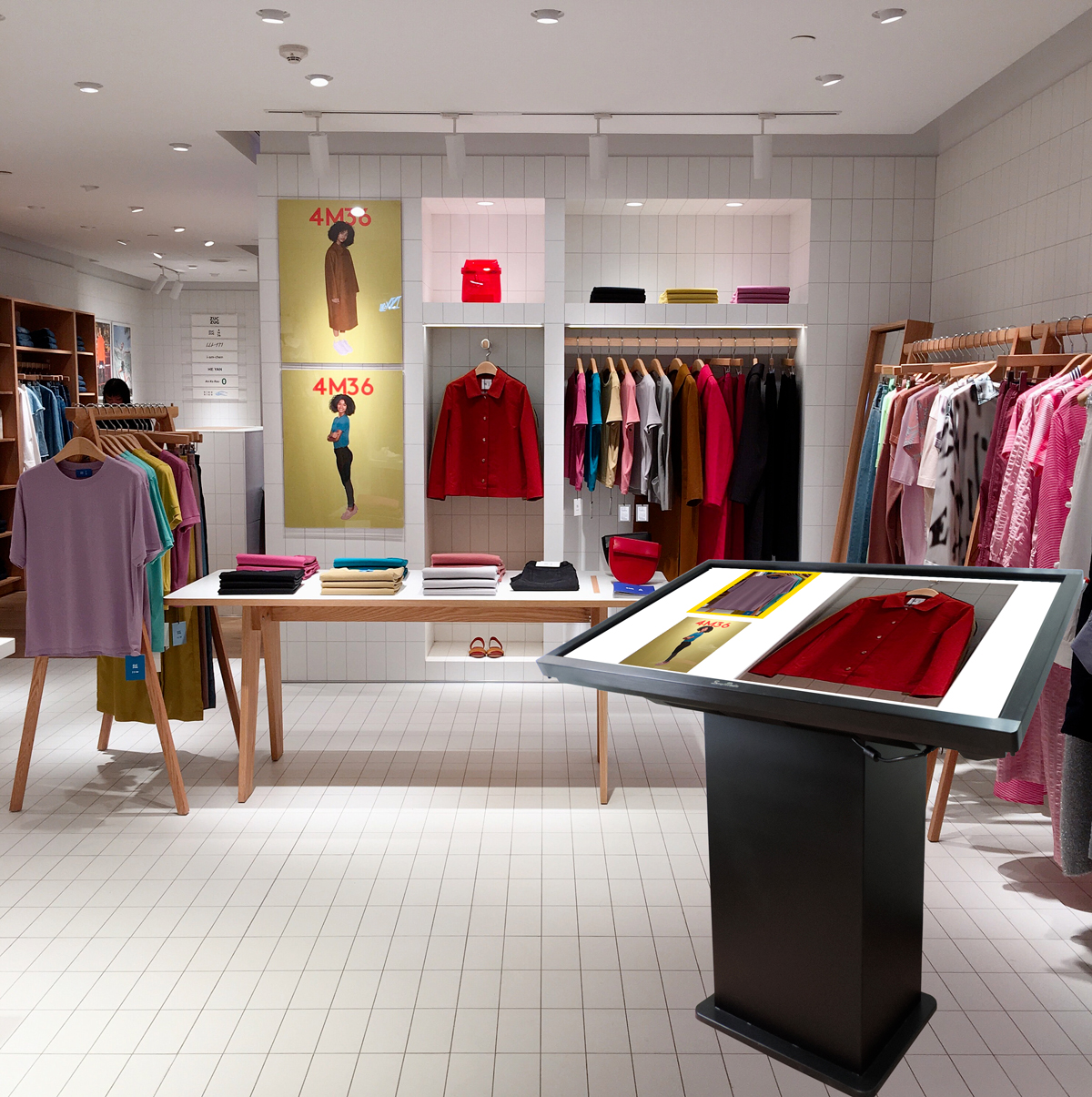 Let your customers choose the best product for them.
With the SmartMedia interactive podium, save time and let customers interact with your digital products, videos, central warehouse availability and arrival dates.
A true digital showcase for in-store and upcoming products.
Tell your customers the story of your products, the origins, processing, the study of materials and design. Captivate and make your products and your shop a unique place to feel pampered.
Involve the customer and ask him for opinions also on the degree of satisfaction of the shop and the service, allow them to leave you their own email to be contacted in the future, invite follow your brand on social networks.
Wide choice of models among SmartMedia Indoor interactive kiosks . .
📐DESIGN AND CUSTOMIZATION
All Smartmedia interactive totems and podiums can be customized in terms of colors and hardware and software devices; this allows to find the optimal situation for every type of need.
Do you want to know more about all SmartMedia products?
Fill in the following form and you will be contacted shortly to make an appointment with our commercial experts.
A virtual demo of the products in video call is also possible. .

Our reference markets
Retail Stores | Shopping centers | Hotel | Museums | Airports | Banks | Pharmacies | Corporate | Business centers | Congress Centers | auditorium | Hospitals | Medical Centers | Catering | Schools, universities and libraries | Travel Agencies | Gyms | Fairs and events | Tourism
Image field (medium):