News - Press Area
Details

Hits: 2570
Large 65" or 75" professional interactive display for communicating and collaborating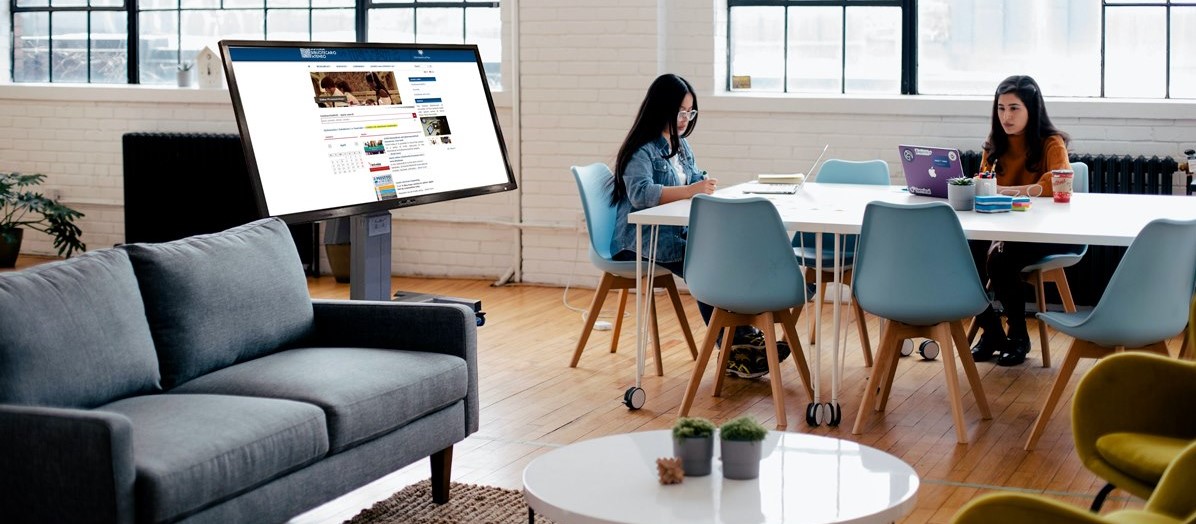 Sma X Series monitor: the touchscreen for the corporate and IT sectors
Large 4K touch screen monitors became part of many business functions: lobby, reception, conference room, meeting room.
For corporate and product communication and for meetings involving participants, also active with their own devices , to send notes, changes to projects, or for multi-device discussions.
For more fruitful collaborations in team-based work environments, for architectural or engineering firms, for co-working spaces.
More interactive and engaging meetings and workgroups, with information and documents that can be easily shared on the screen and with other devices.
Possibility of annotations and screen mirroring from other device.
Flawless tool for Audio and Video: Thanks to the integrated video camera in the monitor frame and the array with 8 integrated omnidirectional microphones , the SMA X Series Interactive Monitor is a flawless 16: 9 display for audio and video when videoconferencing with multiple people.
Choose the SMA X Series Monitor model that best suits your needs.
Do you want to know more about all SmartMedia products?
Fill in the following form and you will be contacted shortly to make an appointment with our commercial experts.
A virtual demo of the products in video call is also possible. .

Some advantages and pluses of the SMA X series Interactive Monitors by SmartMedia
Images, videos, documents easily viewable in 4K
Camera and array of 8 omnidirectional microphones integrated into the monitor frame
Screen mirroring using the Eshare PRO App
Multi-touch, Fast and precise with a pointing accuracy of less than a millimeter and 3ms response time.
Environmental sensor for automatic brightness adjustment
MicroSD card reader for memory extension
Our reference markets
Retail Stores | Shopping centers | Hotel | Museums | Airports | Banks | Pharmacies | Corporate | Business centers | Congress Centers | auditorium | Hospitals | Medical Centers | Catering | Schools, universities and libraries | Travel Agencies | Gyms | Fairs and events | Tourism