Business Area
---
Interactive Kiosks for the Peruvian embassy in Italy
---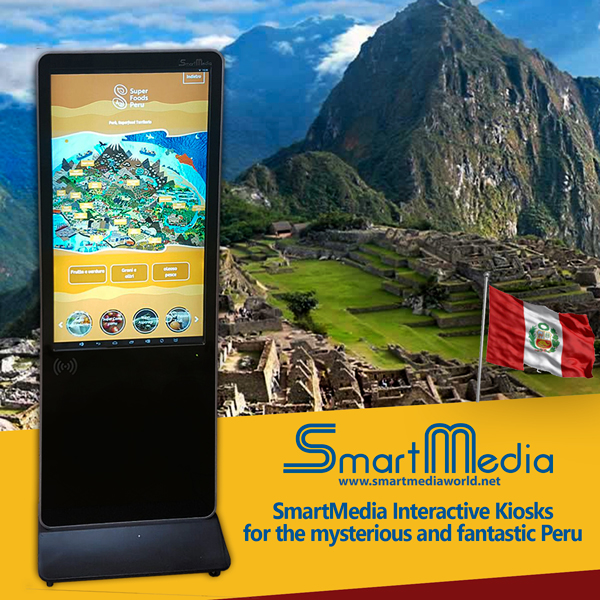 We are proud of the choice taken by the Peruvian Embassy in Italy for selecting SmartMedia Interactive Kiosks to promote the activities of Peru and spread the culture and knowledge of the wonderful Peruvian world.
The charming Peruvians landscapes, the agricultural activities and products of their land must be valued and shown at best as well as their culture and artistic products.
For this reason, the Indoor Interactive KIO SmartMedia was chosen, to enable users who visit the Embassy, to be able of admiring and discovering the beauty, history and Peruvian culture with images, video, and multiple online websites easily referenced from the same Kiosk.
Discover SmartMedia interactive totems [CLICK HERE]
For more information contact us at info@smartmediaworld.net.
Also you can subscribe to our website and receive Newsletters or follow us on social networks to receive our most recent news and updated.