News - Press Area
Details

Hits: 2809
Retail stores, customer communication and covid rules. Keep getting your hands sanitized and tell customers about yourself.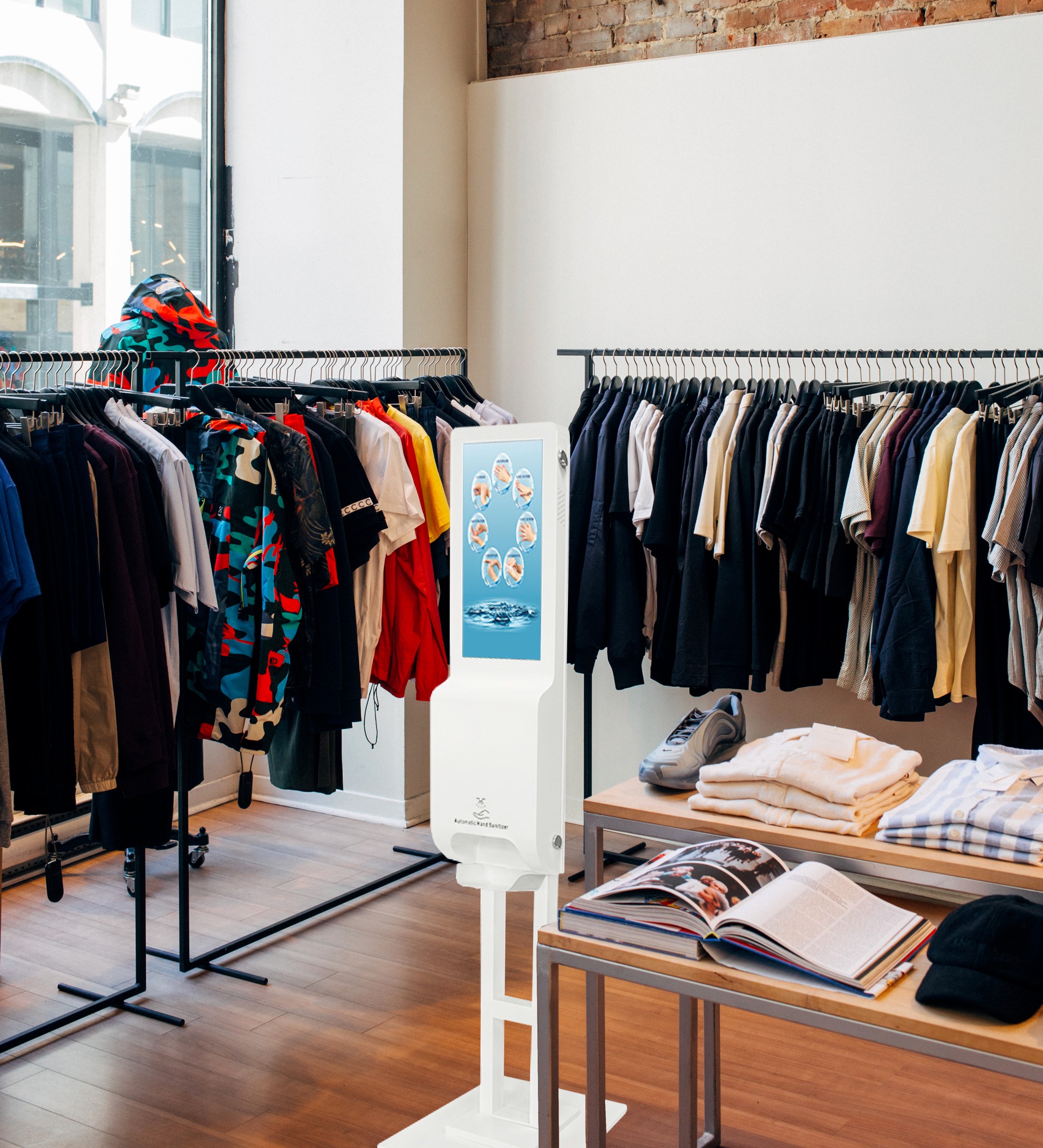 Attention to the customer and hand hygiene, always in the first place.
Communicate with images and videos. Show the customer the sanitizing methods used in the shop and involve him in respecting the rules and sanitizing his hands.
It only takes a few minutes and the dispenser positioned under the screen allow customers to use the hand sanitizer gel; they are just a few seconds to take advantage of, to propose on the display the offers of the moment and stay in touch with customers. Ask them to touch only the clothing they are interested in.
.
Take advantage of the power of Digital Signage to communicate and tell the story of your business, to make your social pages known, to remember the opening hours of the store or to make your online shopping known!
SANITIZING KIOSK | Communicate and protect yourself with SMARTMEDIA KIO_SA.
Wide choice of models among SmartMedia Indoor interactive kiosks.
📐DESIGN AND CUSTOMIZATION
All Smartmedia interactive totems and podiums can be customized in terms of colors and hardware and software devices; this allows to find the optimal situation for every type of need.
Do you want to know more about all SmartMedia products?
Fill in the following form and you will be contacted shortly to make an appointment with our commercial experts.
A virtual demo of the products in video call is also possible. .

Our reference markets
Retail Stores | Shopping centers | Hotel | Museums | Airports | Banks | Pharmacies | Corporate | Business centers | Congress Centers | auditorium | Hospitals | Medical Centers | Catering | Schools, universities and libraries | Travel Agencies | Gyms | Fairs and events | Tourism